Rusty Nails and other heroes
TAMTAM objektentheater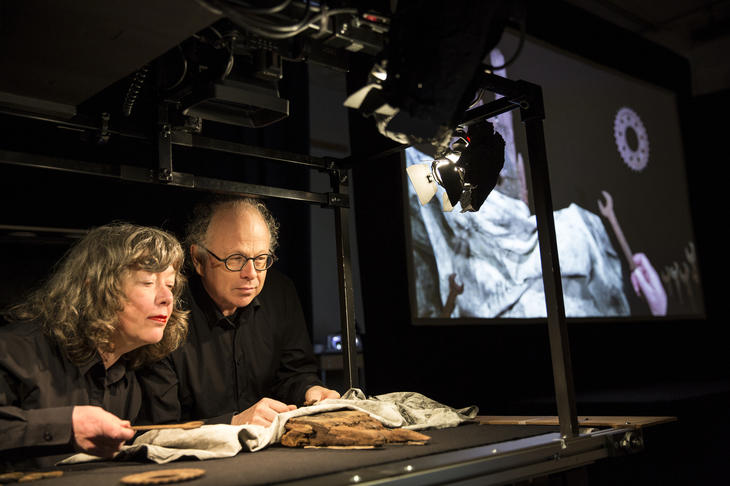 13:40-14:15
Poetic animation performance

A cross-over between theater, visual art and animation movie with found objects as actors
A poetic visual performance that takes you to another world. A world of metamorphosis, where nothing is what it seems, and everything can become something else.
Right before the eyes of the audience worthless finds, picked up from street corners and rescued from the gutter change into actors in a visual performance.
Players slide an old cardboard under a camera and on the horizon a desert appears.
A rusty saw plays the sea.
Maple seeds become gentle birds and old working gloves an endless swamp.
A mother turns into a landscape.
Sun becomes moon.
Omnipresent is the enchanting music that pulls the viewer into the story.
Text is superfluous.
Everyone can make his own story in his own head.
It is theatre that works as a charger for the imagination, so don't forget to take it with you !
Praktisk informasjon

| | |
| --- | --- |
| Skuespillere/idé/produksjon | Gérard Schiphorst og Marije van der Sande |
| Varighet | 35 min |
| Rigg opp | 3 timer |
| Rigg ned | 90 min |
| Maks antall publikum | 150 |
| Målgruppe | Fra 5 år |
| Kontakt | Gérard Schiphorst |
| Epost | reactie@tamtamtheater.nl |
| Mobil | +31 623022764 |