La Belle Escabelle: An Ode To Nonsense
Doble Mandoble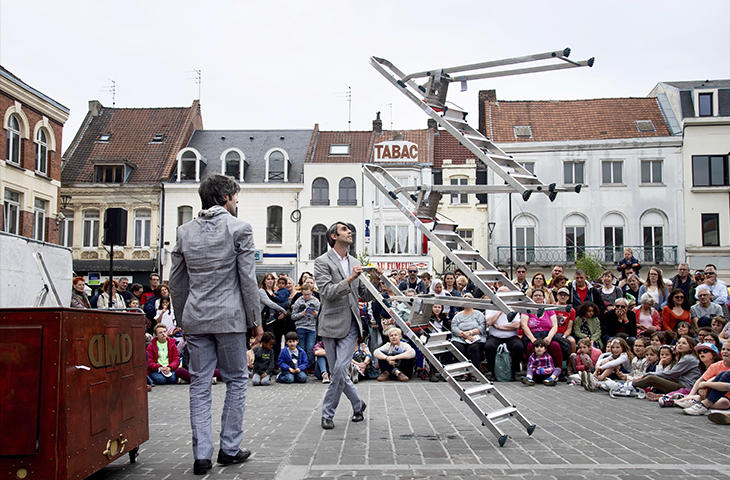 (heldags)
Have you ever wondered about the
surprising number of ludicrous things a human
being can do with a regular stepladder? In this
circus show full of humour, Doble Mandoble
masterfully mix object manipulation, physical
theatre and acrobatics, to bring you a crazy
homage to the ordinary folding ladder… La Belle Escabelle.

2013 Price for the most gobsmacking
moment. BE Festival. Birmingham, England.

Residencies: Espace Catastrophe, La Roseraie, Centre
culturel Ecrin, Centre culturel De Kroon

With the help of: Wallonia-Brussels Federation
Alle